Domain development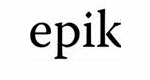 Epik.com
Epik was founded in 2009 with the goal of giving domain investors an alternative to domain parking by delivering a series of value creation strategies that unlock the potential associated with an intuitive domain name. While parked sites had their benefits several years ago, today the majority of parked domains don't even bring in enough revenue to cover their registration fees and are completely ignored by the search engines. Epik aims to deliver an alternative to parking that not only dramatically outperforms parking but also makes the web work better.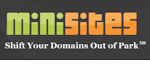 MiniSites.com
MiniSites.com was founded by a group of seasoned domainers and website developers who understand what it takes to transform your domain into a profitable mini site. We offer several affordable, yet robust, packages which allow you to leverage our decades of experience to earn you more money. A mini site is an investment, and it is our mission to get you the best return possible. We look forward to working with you!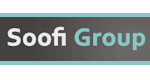 SoofiGroup.com
Soofi Web Services, part of Soofi Group is a team of passionate technology and design geeks creating simple yet thoughtful innovations for the world. At Soofi Web Services, Our defined approach and strategized services help you pilot the potential and make the choices that best suit your online project and organization. We will professionally evaluate your goals, weigh up your existing online presence, optimize your technology initiatives, simplify your web objectives and develop a plan of action to achieve success. The outcome will be a comprehensive relations stratagem that supports your project, extends your brand recognition, and increases your impact.