Education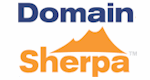 DomainSherpa.com
DomainSherpa.com is an online magazine and social network dedicated to unbiased, authoritative information to help you discover, acquire, manage, monetize and sell domain names. Written by award-winning journalists and professionally edited, DomainSherpa.com contains hundreds of articles, case studies, interviews and definitions written by top-notch domain investors and professional writers.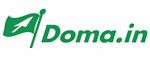 Doma.in
Built upon the 22 years of combined experience of Domainate's leadership team, Doma.in looks to fulfill a growing need for education and guidance in the domain space with a full suite of training resources, from free informative monthly videos to robust 2-day live workshops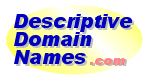 DescriptiveDomainNames.com
Descriptive Domain Names – This educational site covers the benefits of using a descriptive domain name in a start up or existing business. It lists many Fortune 500 companies use of these names with examples. These names are also referred to as generic domain names, keyword domain names and category domains. With the rise of descriptive marketing across the internet, this site provides a valuable resource for beginners and domain champions alike.