Domain escrow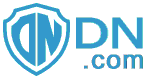 DN.com
DN.com, an international domain name escrow platform, affiliates with the well-known domain marketplace 4.cn. DN.com aims to assist customers to proceed secured international domain name transactions. DN.com, born with professional domain name background and outstanding escrow service experience, will provide Safe, Professional, Low-Fee transaction service.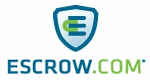 Escrow.com
Escrow.com has pioneered the process of online escrow services. In business since 1999, the Company has established itself as the leading provider of secure business and consumer transaction management on the Internet. The service is available for Buyers, Sellers and Domain Brokers throughout the world. Escrow.com is the licensed, bonded and insured escrow company preferred by most Domainers. Escrow.com accepts transactions for purchase, lease and domain name holding. Escrow.com also handles transactions for personal property other than domains.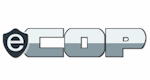 eCOP.com
Award winning service that secures all kinds of domain name transactions for a small fee. Includes premium safety measures: domains also placed in escrow, identity theft protection, ... Support of USD, EUR, GBP, CAD, AUD and payment through wire, cheque, credit card or PayPal.