Domain tools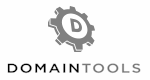 Whois.DomainTools.com
DomainTools offers the most comprehensive searchable database of domain name registration (Whois) and hosting data, across new and old gTLDs and ccTLDs. Combined with their other data sites such as DailyChanges.com, Screenshots.com and Namespinning.com, users of DomainTools.com can review millions of historical domain name records from basic Whois and DNS information, to homepage images and email settings. The Company's comprehensive snapshots of past and present domain name registration, ownership and usage data, in addition to powerful research and monitoring resources, help customers by unlocking everything there is to know about a domain name.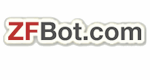 ZFBot.com
It's the best tool to query the zone files. Search for example what domains are already registered starting or ending by a specifi term. A good tool to can find potential buyers for your domains.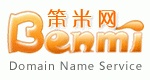 Benmi.com
Benmi.com is one of the best sites for domain investors. You can watch trading activity and transaction price (including auction, fixed price, backorder price and more). A Whois Lookup service that recognizes E-mail as many others information items. A Whois Reverse Lookup, Whois history, a domain buying guide, domain news, articles, ...