Legal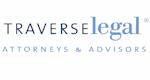 TraverseLegal.com
Attorneys specializing in cybersquatting law, trademarks infringement, domain theft, domain disputes and other internet law issues and technology company representation. Contact an attorney today. Chances are, we already represent a client like you on a problem like yours.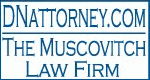 DNAttorney.com
Zak Muscovitch, a domain name lawyer, has successfully represented domain name owners for 12 years and offers fast and free initial consultations. UDRP proceedings are his speciality, with a great track record including successful defences against complaints by Google, Li Ka Shing, and Molson. The Muscovitch Law Firm represents clients world-wide and can also provide expert assistance with domain name and website related business agreements.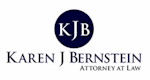 KarenBernsteinLaw.com
Karen brings her unique background and skills to the practice of law by representing clients in a wide variety of settings, including Internet law issues such as evaluating domain name portfolios for potential infringing uses, brokering domain name sales, structuring domain purchase and sale negotiations, providing domain escrow holding services, advising Internet registries, counseling on gTLD issues, litigating in UDRP proceedings and in federal court, counseling on trademark and copyright issues, and working on a wide variety of other matters related to e-commerce. Karen speaks about domain name industry issues and her writings have been featured in some of the leading domain industry blogs and trademark/copyright attorney publications. Karen understands your needs so give her a call or send an e-mail and she'll try to help.