Domain tools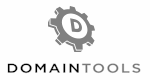 Whois.DomainTools.com
DomainTools offers the most comprehensive searchable database of domain name registration (Whois) and hosting data, across new and old gTLDs and ccTLDs. Combined with their other data sites such as DailyChanges.com, Screenshots.com and Namespinning.com, users of DomainTools.com can review millions of historical domain name records from basic Whois and DNS information, to homepage images and email settings. The Company's comprehensive snapshots of past and present domain name registration, ownership and usage data, in addition to powerful research and monitoring resources, help customers by unlocking everything there is to know about a domain name.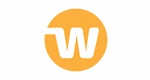 WebHostingSecretRevealed.net
Established in May 2008, Web Hosting Secret Revealed (WHSR) is specially built for small businesses and individual bloggers.The WHSR site consists of three different sections – Find A Host, Tools, and Resources. "Find A Host" focuses on serving shoppers who are looking for trustworthy web hosting reviews; "Tools" offers easy-to-use tools to gather information on web hosting services; and "Resources" offers latest blogging and digital marketing tips.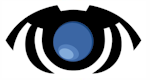 DomainEye.com
DomainEye is a domain research platform operating a database of 300+ million active domain names, one of the largest in the world. If offers Reverse Whois, Reverse IP, Reverse NS, Reverse MX and keyword/trademark search in all domains. It works to merge all domain data with website data such as Analytics IDs, Adsense IDs, Affiliate program footprints, CMS, technology, design and finally - language, location, niche and content. All with custom combined search and contact data for outreach to the results. The parent company Tool.Domains operates also Whois.ws (a Whois checker), Seo.Domains (an SEO value expired domains provider), AllDomainsDB.com (a domains database shop).